---

What do we have to offer jump students?

---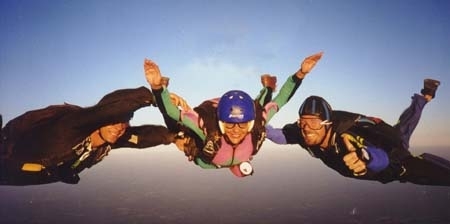 We can assist you by:
further defining and reinforcing your instructor's teachings

helping you practice the drills your instructor gave you

showing you more about the sport of Skydiving
While you are a skydiving student, we can walk you through paperwork, help you schedule your student jumps, and give you the encouragement to help you through the "pucker factor".
Just click here to contact us and get all of the support you deserve as a skydiving student.