---
WHAT DO WE OFFER FIRST TIME JUMPERS?
---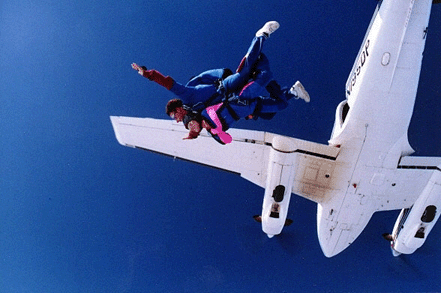 We can educate you in the sport of Skydiving. We can help you understand the options available to you, so you can make an educated, informed decision for your first jump.
We can help you locate a Drop Zone (DZ) close to where you live, and we can help you schedule that first jump. Whether your first jump will be your only jump or your first step to becoming a licensed Skydiver, we can provide you with the information you need to make the most informed decision possible for you.
Just click here to contact us and you will be on your way!