---

Off student status!

---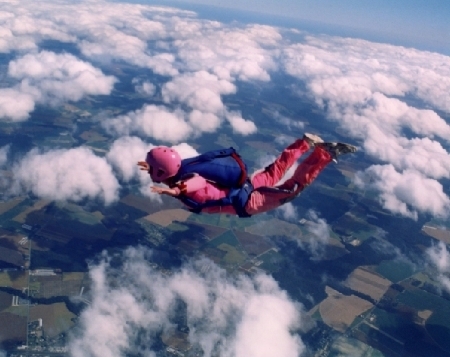 What do we have to offer skydivers fresh off of student status?
We can help you become an experienced skydiver, because we can:
- provide you with information, experience, and opinions about gear
- Help you get your "A" license
- Show you even more about the sport of Skydiving
Once you are off student status, and you are cleared by your instructor to jump on your own, our members are willing to mentor you on:
- drop zone "politics"
- goal-setting
- how to get on the "hot" dives
- honing your new skydiving skills
- selecting and purchasing the right gear for you
- and many other skydiving topics
Many of our members are USPA rated skydiving coaches. (We encourage our members to get USPA ratings of all types, and we support them in the process.) They can help you get those "A" license requirements signed off.
Just click here to contact us, and you will become part of the support network we wished we had when we got off student status.